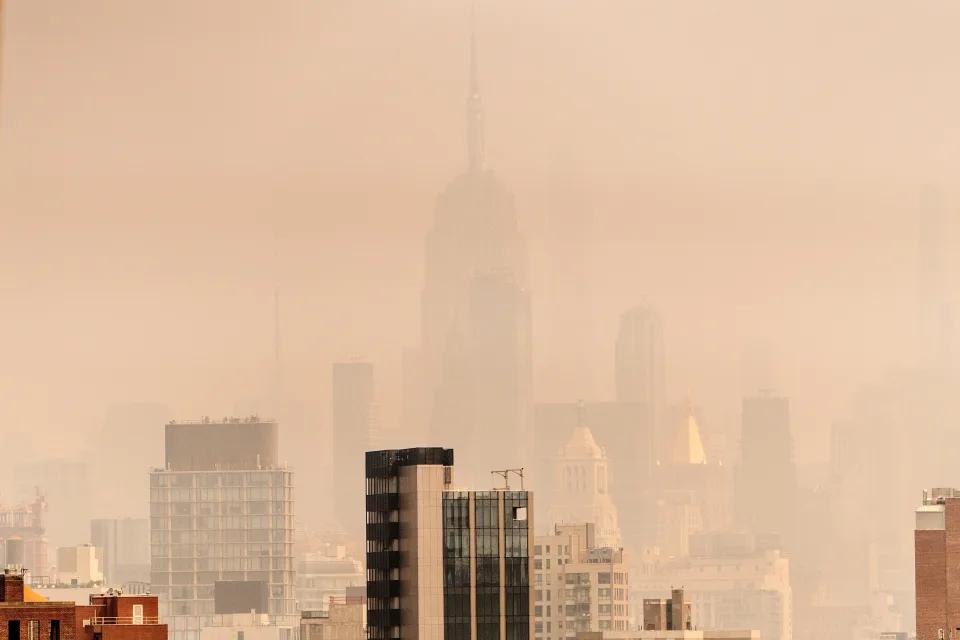 Addressing IAQ Challenges Amidst Wildfires: The Role of CIAQTT in Eastern USA and Canada
Introduction:
As the Eastern USA and Canada face the devastating impacts of recent wildfires, the importance of indoor air quality (IAQ) becomes even more evident. The Certified Indoor Air Quality Testing Technician (CIAQTT) course plays a crucial role in addressing IAQ challenges caused by these wildfires. In this blog post, we will explore how CIAQTT professionals are equipped to tackle IAQ issues and promote healthier indoor environments in the aftermath of such natural disasters.
Assessing Smoke and Particle Contamination:
Wildfires generate vast amounts of smoke, ash, and airborne particles that can infiltrate indoor spaces. CIAQTT professionals undergo comprehensive training on identifying and quantifying smoke-related contaminants, including fine particulate matter (PM2.5) and volatile organic compounds (VOCs). They employ specialized sampling and testing techniques to evaluate the extent of contamination and provide recommendations for effective remediation strategies.
Evaluating HVAC Systems and Filtration Efficiency:
Wildfire smoke can penetrate HVAC systems, spreading pollutants throughout buildings. CIAQTT-certified technicians are skilled in assessing HVAC systems, examining filtration efficiency, and recommending appropriate filtration upgrades to mitigate smoke-related IAQ issues. They can determine if high-efficiency filters or additional filtration measures are necessary to minimize the infiltration of smoke particles and maintain healthy indoor environments.
Mold Prevention and Remediation:
Following wildfires, increased humidity and moisture levels create favorable conditions for mold growth. CIAQTT professionals are trained to detect and prevent mold issues by conducting thorough inspections, measuring moisture levels, and identifying potential sources of water intrusion. They provide guidance on effective mold remediation techniques and offer insights into the importance of maintaining proper ventilation and moisture control post-wildfire.
Indoor Air Quality Monitoring and Data Analysis:
In the aftermath of wildfires, continuous IAQ monitoring becomes essential to track the effectiveness of remediation efforts. CIAQTT-certified technicians utilize state-of-the-art sensors and monitoring equipment to assess IAQ parameters, including particulate matter, VOCs, and carbon monoxide levels. By analyzing real-time data, they can identify persistent issues, verify the success of mitigation strategies, and provide evidence-based recommendations for long-term IAQ management.
Education and Public Awareness:
CIAQTT professionals serve as advocates for IAQ awareness and education, particularly in regions affected by wildfires. They play a vital role in informing and educating individuals, building owners, and communities about the potential health risks associated with post-wildfire IAQ challenges. By providing guidance on preventative measures, proper ventilation, and IAQ best practices, they help communities recover and maintain healthy indoor environments in the face of ongoing threats.
Conclusion:
The recent Canadian wildfires and their impacts on the Eastern USA and Canada have underscored the critical importance of IAQ in the aftermath of natural disasters. CIAQTT professionals are at the forefront of addressing IAQ challenges caused by wildfires, offering their expertise in smoke and particle contamination assessment, HVAC system evaluation, mold prevention, IAQ monitoring, and public education. Their contributions are instrumental in promoting healthier indoor environments and supporting the recovery efforts in wildfire-affected regions.