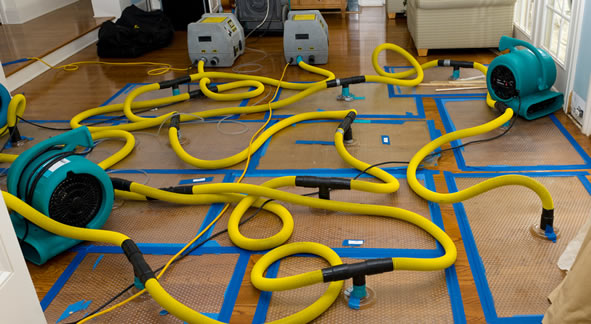 The Importance of Certified Experts in Water Damage Response
Water damage can be an overwhelming ordeal for homeowners and businesses. From flooded basements to burst pipes, the aftermath of water intrusions can be both chaotic and costly. In such scenarios, the expertise of certified professionals becomes invaluable. But why is it so critical to rely on certified staff?
1. Detailed Assessment and Action Plan
The Benefit: A certified expert can quickly assess the severity of the damage, determine the water's contamination level, and design a targeted action plan.
How Certification Helps: Through courses like Certified Water Damage Restoration Technician (CWDRT) at IAQCert.com, professionals acquire the skills to perform accurate assessments and craft efficient remediation strategies.
2. Safety First
The Benefit: Water damage scenarios, especially with contaminated water, can pose health risks. Certified experts ensure that the restoration process is conducted safely, minimizing risks.
How Certification Helps: Training modules in certification programs highlight safety protocols, ensuring technicians handle water damage without compromising health and wellbeing.
3. Advanced Techniques and Equipment
The Benefit: Certified professionals are trained to use advanced restoration techniques and specialized equipment, ensuring a thorough and efficient cleanup.
How Certification Helps: Certification courses often include hands-on training with industry-leading tools and technologies.
4. Insurance and Liability
The Benefit: Hiring certified professionals can streamline the insurance claim process. Their documentation and service quality are often readily accepted by insurance companies.
How Certification Helps: Certified technicians are taught the importance of detailed record-keeping and the intricacies of the insurance claim process.
5. Peace of Mind
The Benefit: Knowing that certified experts are handling the situation can provide homeowners and businesses with peace of mind, ensuring that the job is done right.
How Certification Helps: Certification is a testament to a technician's dedication, expertise, and professionalism.
The Path to Certification
For those keen on delving into the world of water damage restoration or enhancing their skills, IAQCert.com offers a comprehensive Certified Water Damage Restoration Technician (CWDRT) course. This program embodies real-life scenarios, guiding professionals through the intricate maze of water damage restoration.
Conclusion
When water damage strikes, certified professionals rise as the beacon of hope. Their unparalleled expertise, honed through rigorous training and real-world experiences, ensures that homes and businesses are restored efficiently, safely, and thoroughly.